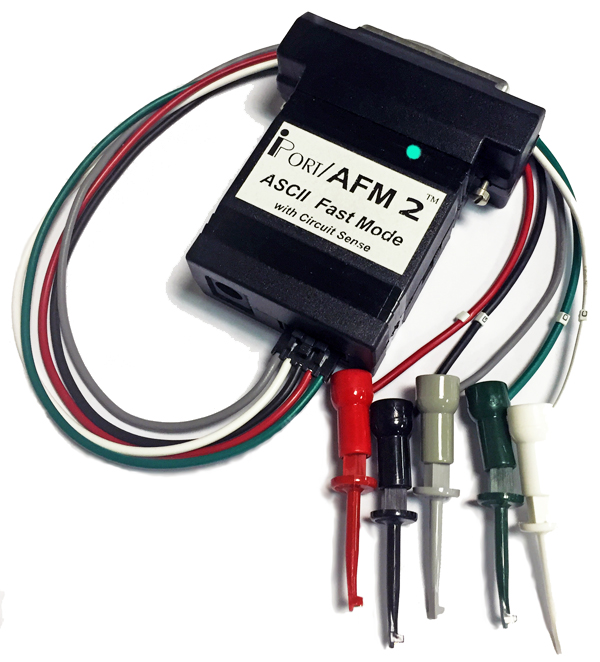 iPort/AFM 2 (#MIIC-213)
The iPort/AFM 2 is our latest generation RS-232-based communication tool for the I2C Bus and other derived protocols, and is fully compatible with our ASCII Fast-Mode adapters.

New features include:

The iPort/AFM 2 is loaded with features that meet the needs of almost any I2C Bus communication application. Explore our documents, application software, and software development tools below. And don't forget, our technical support staff is ready to answer your questions.